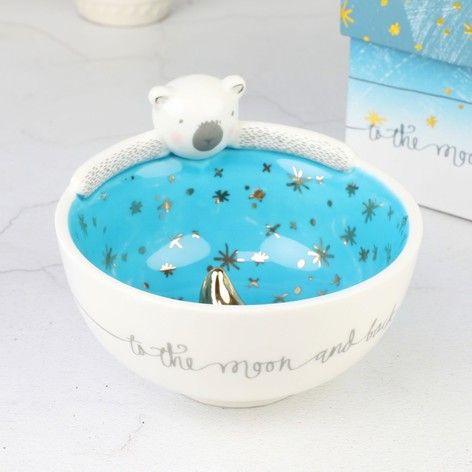 To The Moon and Back Ceramic Bowl
House of Disaster's 'Over the Moon' range is full of cute and quirky style.
A small round bowl with a bear's head and arms curving up from the side.
Painted on the outside with 'to the moon and back' in grey around the edge.
Painted on the inside in blue with metallic gold stars dotted all over.
With a small metallic gold crescent moon fixed at the bottom of the inside.
This bowl is packaged in a beautifully printed lidded card box.